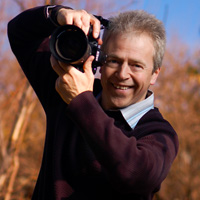 Simon Roberts is owner of Dancing Cloud Photography. He is a passionate believer in continously expanding his artistic vision and technical skills. To this end, he is a member of Professional Photographers of America (PPA) and Professional Photographers of Colorado.
Simon's quest for excellence led him to submit his portfolio and technical skills to the scrutiny of the Professional Photographic Certification Commission. The commission examines the work and knowledge of candidates and holds them to a high standard, so Simon was very pleased to be awarded Simon the designation of Certified Professional Photographer. It's interesting to note that Google Places has over 4500 entries for photographers in the state. There are about 450 members of the PPA, and there are a total of about 45 Certified Professional Photographers in Colorado, so you know that Simon's work is well above average.
You can search for PPA member photographers and Certified Professional Photographers through the PPA's website,
.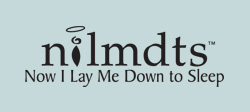 Simon is an associated photographer for NILMDTS, a national organization that provides infant remembrance photography

Simon is very pleased to have received the Wedding Wire group's "Bride's Choice" Award again in 2012. This award is based on consistently excellent reviews on the Wedding Wire site. You can see those reviews by following our testimonials link.
Schools and Colleges
Simon has an extensive background in teaching, and enjoys helping out in photography classes in local high schools. If you'd like him to come and make a presentation at your school, he has a number of classes already prepared, and is happy to discuss creating a new class to meet your needs.
Supporting Our Troops
If you have a family member who is about to serve overseas in the armed forces, we offer a free portrait session, with a free 10"x8" print and set of four wallets to help loved ones be close at heart even when they're a long way away. There's no charge, and no obligation to buy anything else.